Head over to Wikipedia today and you won"t find the random fact you were looking for. Instead, you"ll see a black page explaining why Wikipedia is currently unavailable.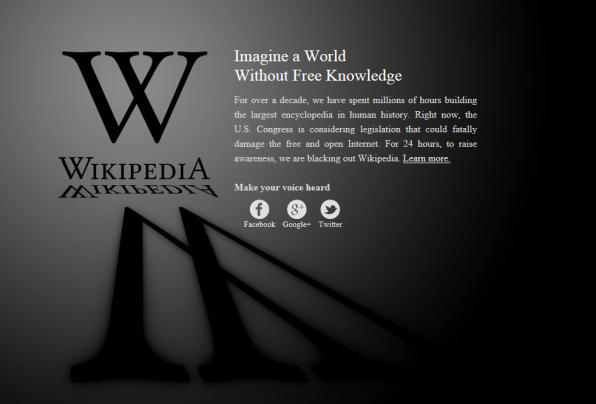 The English-language version of the website has been
taken down for 24 hours in protest against two anti-piracy laws
currently being debated by the US Congress.But although Wikipedia is hidden behind a blackout page for the day, it"s not completely disappeared.
One page of the site remains accessible – an article which explains what the protest is about and what the anti-piracy bills (known as and Pipa) could mean for internet users.
On that page, Wikipedia also explains how others can join the protest and states, "Our purpose here isn"t to make it completely impossible for people to read Wikipedia, and it"s okay for you to circumvent the blackout. We just want to make sure you see our message."
As Wikipedia says, there are ways to continue using the site today and it"s actually very easy to do so. For one thing, Wikipedia has not blacked out its mobile version – so if you run a search on a smartphone with internet access, you can browse the site in full.
If you"re trying to browse the desktop version, you just need to make a quick change to your web browser. As Sophos spokesman Graham Cluley points out on his excellent blog, Wikipedia"s blackout is achieved using JavaScript.
Cluley goes on to show how Firefox users can get around the blackout using the NoScript add-on.
But if you"re on Internet Explorer, it"s just as easy to get back into Wikipedia. First, open up the "Internet options" box. In IE9, this means clicking on the Tools icon at the top right of your window, then clicking on Internet options.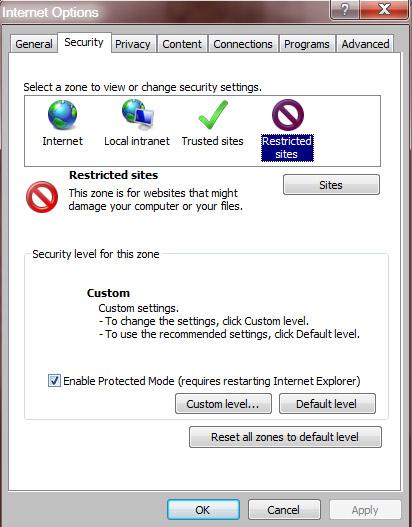 Now click on the Security tab and click on the Restricted sites icon. Click on the Sites button to open the Restricted sites window. Type http://en.wikipedia.org into the box at the top (if you"re on the Wikipedia page, this will already be filled in).
Now click the Add button, then Close, then OK. And that"s it. Adding Wikipedia to your list of restricted sites blocks it from running scripts, so all those handy facts are once again at your fingertips.